This article originally appeared on the Huffington Post
There are two types of people in this world: Those who put hot sauce on seemingly everything and those who don't know what they're missing.
"Hot sauces add a distinct taste and aroma to the food, and it gives a tongue-burning kind of spicy that I love," Lola Osinkolu, a home cook and blogger at Chef Lola's Kitchen, told HuffPost. "For example, a sauce made predominantly with habaneros will have a fruity flavor. If serrano is used, the bitter notes will shine through, while jalapeño's fresh essence is hard to ignore. In addition, it adds a punch of flavor to plain or bland food, making it more enjoyable to eat."
Whether you're adding it to a casserole or a cocktail, hot sauce can bring a new depth or equilibrium to countless dishes and drinks.
"As chefs, we seek to balance sweet, spicy in many different ways," said Keith Sarasin, chef and owner of The Farmers Dinner and Aatma. "Hot sauce gives an incredible kick to tomato-based sauces, stews and any time you want to give a punch of flavor. The vinegar found in many hot sauces is the kick that so many different items need."
In addition to the versatility, flavor and punch of spice, hot sauce can also do good things for our bodies, especially if it's made from more natural ingredients.
"Surprisingly, hot sauce contains a few healthful benefits," said Andrea Mathis, the registered dietitian behind the blog Beautiful Eats and Things. "It has anti-inflammatory properties and contains a great source of carotenoids and vitamins C, E, and A."
To provide a little spicy inspiration, HuffPost asked Mathis, Osinkolu, Sarasin and other culinary experts to share their favorite hot sauces and advice for incorporating them into your next meal.
Red Clay Carolina Hot Sauce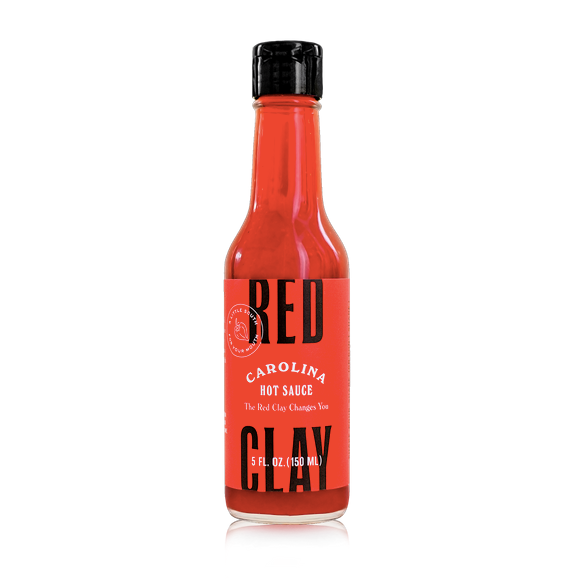 Red Clay
"Right now, my favorite hot sauce is Red Clay Carolina Hot Sauce created by chef Geoff Rhyne," said Sharee Hill, the food blogger behind Savory Spicerack. "They use a Carolina Reaper pepper in this particular collection, which gives this hot sauce a nice sweet and smoky heat."
Hill recommends using Red Clay Carolina Hot Sauce on oysters, soft scrambled eggs, fish dishes and tacos.
Joey's Hot Sauce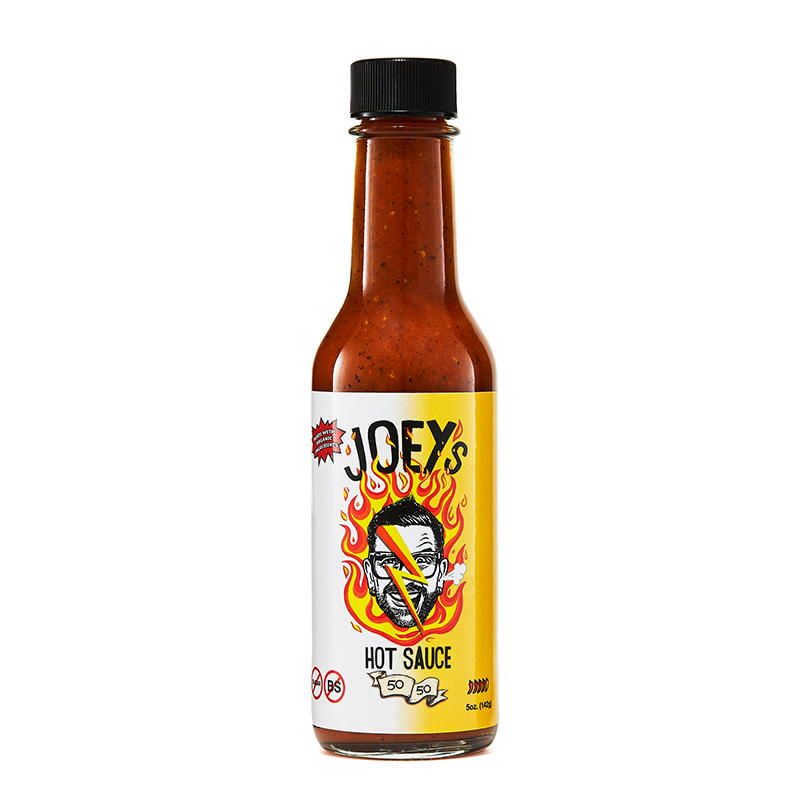 Joey's Hot Sauce
Sarasin endorsed Joey's Hot Sauce, which comes in a few different varieties.
"This sauce is all about the flavor," he said. "Joey's sauces are a staple in my kitchens because of the quality ingredients. Joey's sauce is perfect on everything. From the truffle sauce he does to the incredible 50/50 sauce, it really is the perfect addition to give your food a kick."
Get it from Joey's Hot Sauce for $11.99.
El Yucateco Habanero Sauce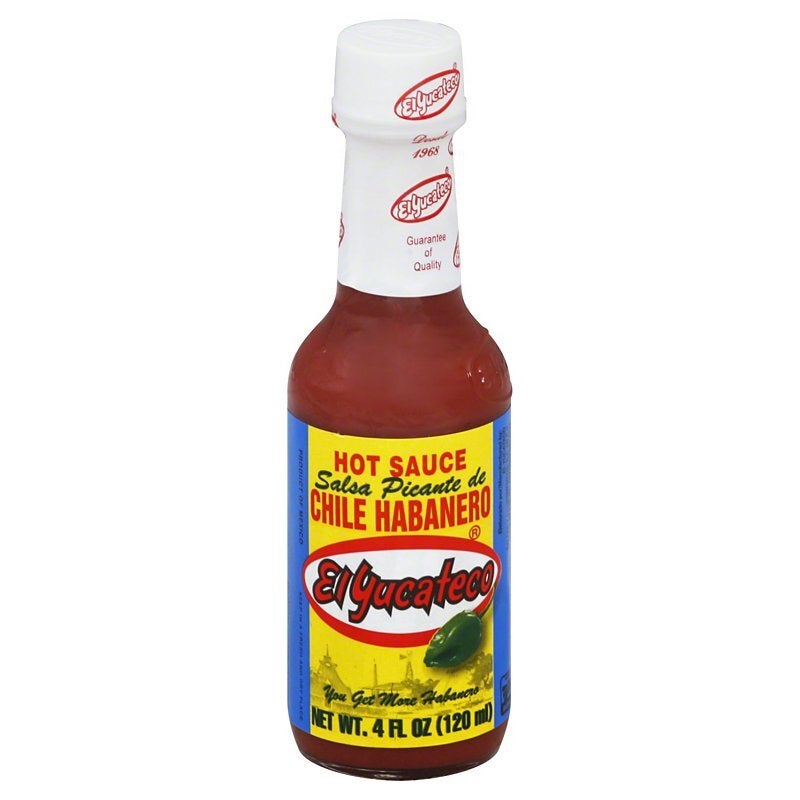 El Yucateco
"If I'm really craving something extra spicy, I'll reach for El Yucateco Habañero hot sauce," said Meggan Hill, executive chef for the recipe site Culinary Hill.
This sauce is available online in both red and green varieties.
"Habañeros have a unique flavor that is too strong for my everyday taste, but certain dishes — ceviche and avocado toast come to mind — call out for a little something extra," Hill said.
Crystal Hot Sauce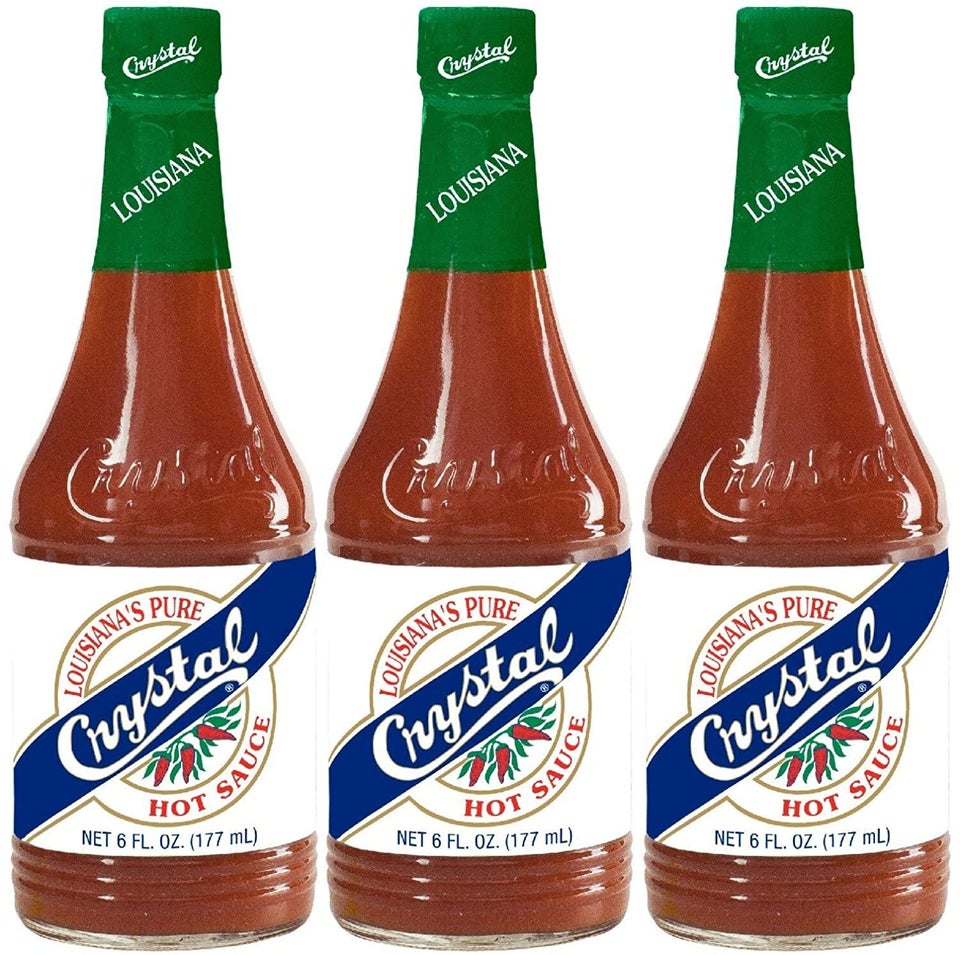 Crystal
"One of my favorite brands is Crystal when I'm in New Orleans," said cookbook author Brian Theis.
"I use hot sauce as an ingredient to add flavor to dips, egg dishes, seafood mixtures — e.g., a tuna salad or crabmeat ravigote, Mexican specialties such as guacamole, sauces like barbecue, all kinds of salad dressings, hors d'oeuvres such as cucumber sandwiches and ham canapés, and obviously as a spicy finish to garnish Cajun and Creole dishes such as red beans and gumbos," he said.
Chef Marshall O'Brien also endorsed Crystal.
"Hot sauce with cayenne not only gives a zesty zip and aroma to dishes, but cayenne adds antioxidants and anti-inflammatory qualities to one's food," he said.
Valentina Hot Sauce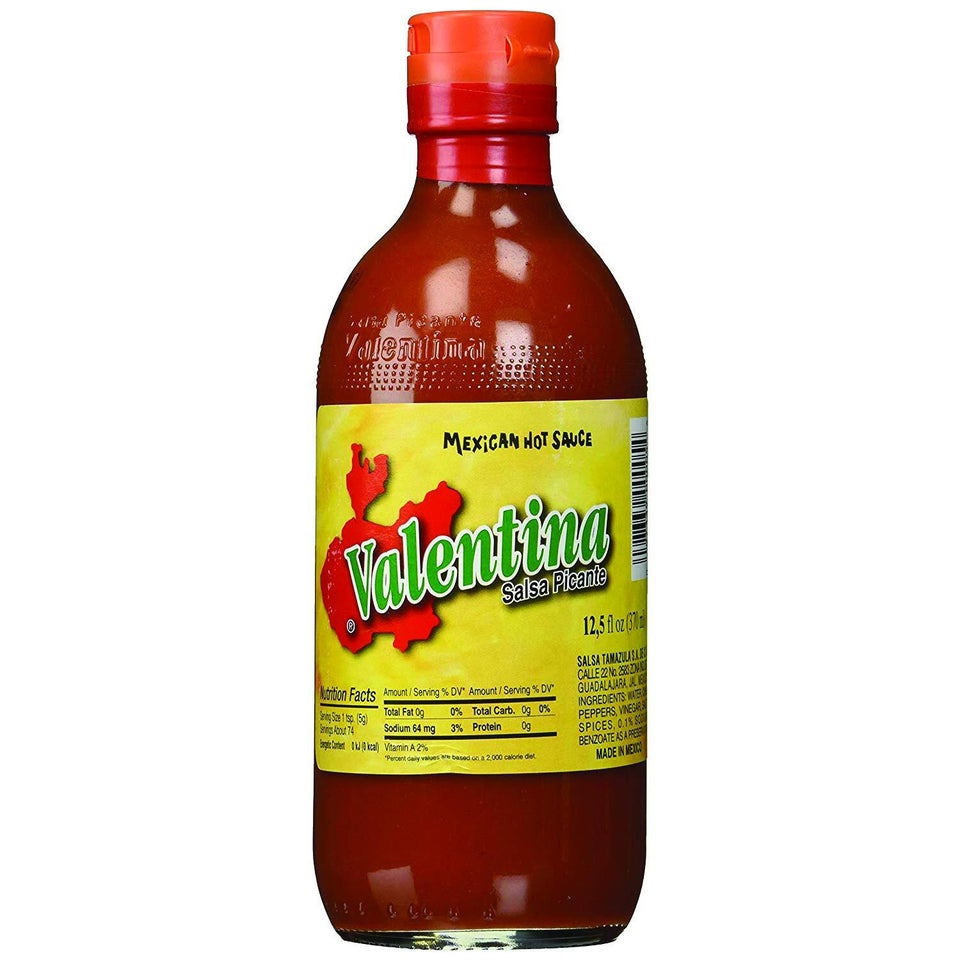 Valentina
"Valentina is my go-to for snack time," Meggan Hill said. "I pour it on potato chips, Fritos, Cheetos, Doritos — all of it!
Chef Sophina Uong of Mister Mao in New Orleans also endorsed this brand.
"Valentina is great for Micheladas, oysters or scrambled eggs," she said. "I think every egg salad sandwich needs a tiny bit of heat, a little extra kick to compliment the richness of the fresh eggs and to elevate the soft, squishy Japanese milk bread I like to use."
Louisiana Hot Sauce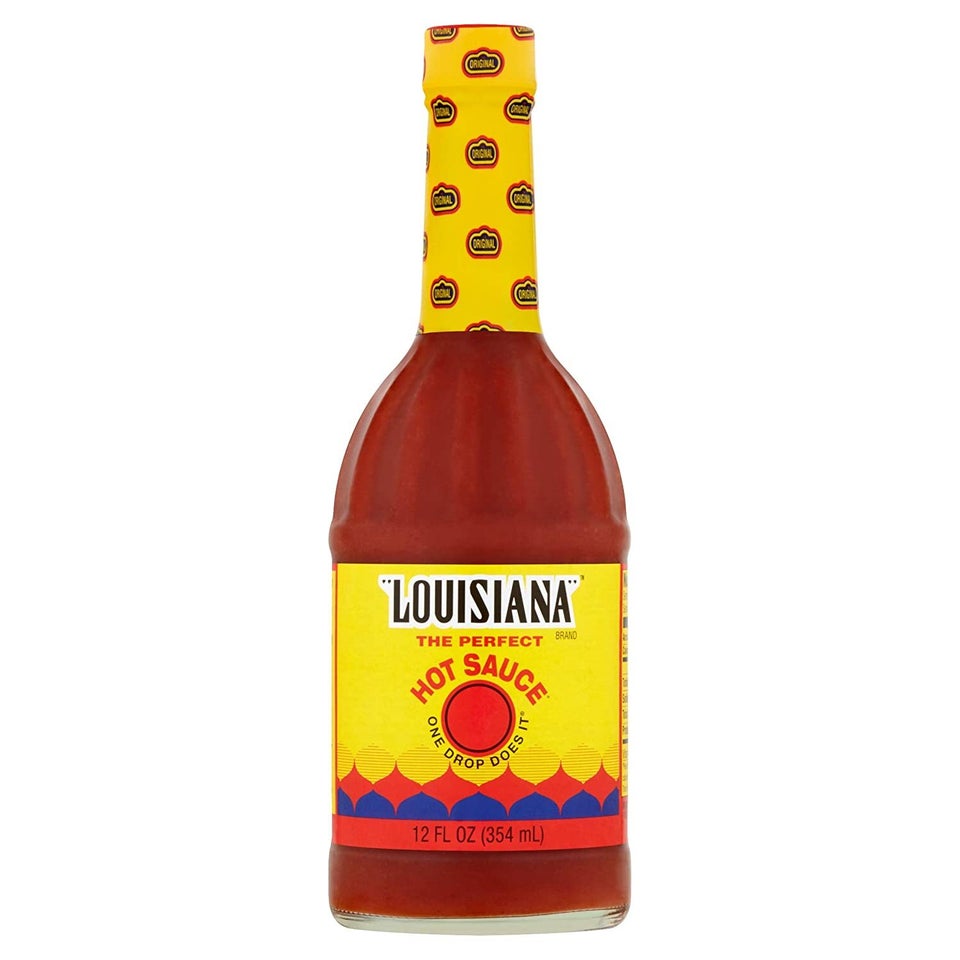 Louisiana Hot Sauce
"I grew up eating Louisiana Hot Sauce, and it is still a staple in my house today because it is super flexible and goes on everything," said Meiko Temple, the recipe developer behind Meiko and The Dish.
She often subs in hot sauce when a recipe calls for cayenne, especially when making sauces, marinades and glazes.
Huy Fong Foods Sriracha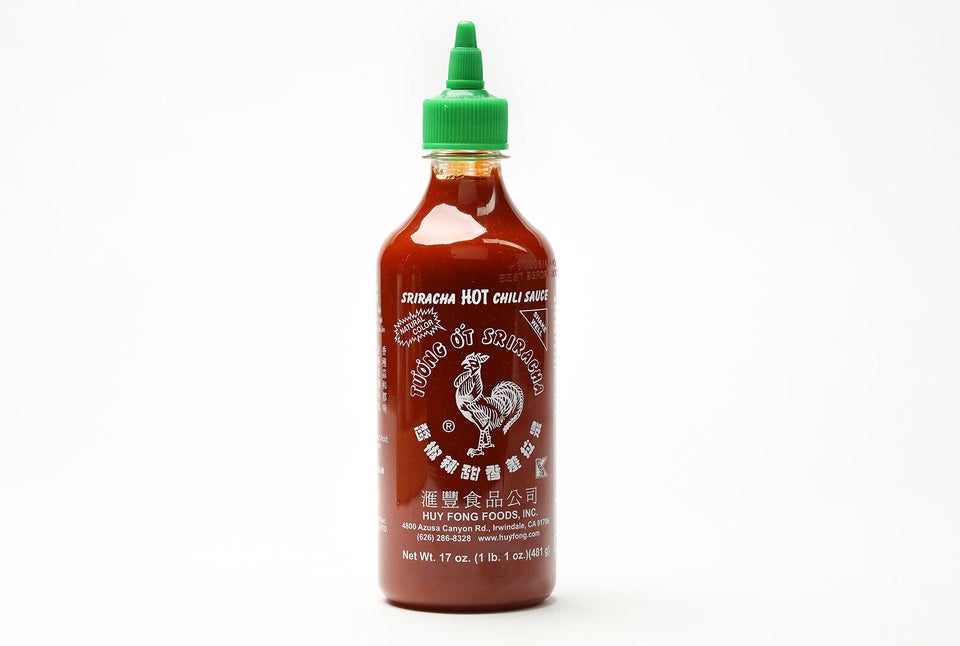 Chicago Tribune via Getty Images
"Huy Fong Foods Sriracha is perfect on pizza, burgers, sauces and eggs," Sarasin said, adding that he likes to add hot sauces to dishes when he needs a punch of vinegar.
"Matthew in the Kitchen" host Matthew Merril said he's drawn to the flavor of Sriracha.
"Sriracha has notes of garlic with a lovely acidity, all while providing a perfect amount of spice," he said. "I have a firm belief the sauce should add more than a spicy mouthfeel — that extra depth of flavor is so important."

Get it from Amazon from $2.89.
Shaquanda's Hot Pepper Sauce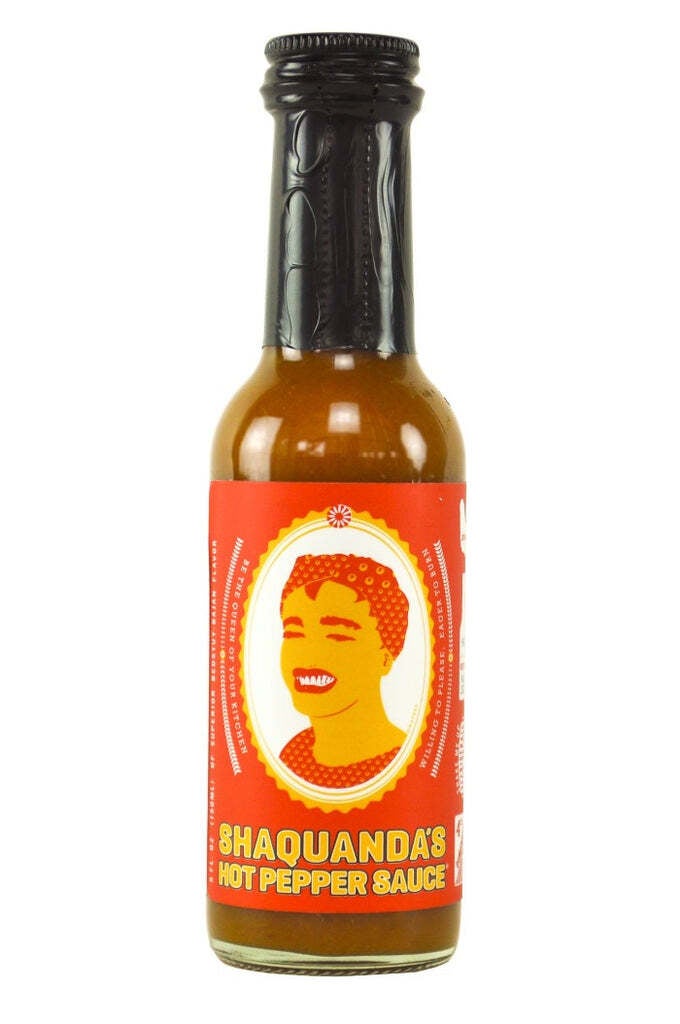 Shaquanda's Hot Pepper Sauce
"I'm a huge fan of Shaquanda's Hot Pepper Sauce," said Alex Hill, a home cook and creator of Just Add Hot Sauce . "It adds so much flavor to any dish!"
She said she's particularly fond of adding hot sauce to dishes with Caribbean, Mexican or Asian roots, as well as soul food.
Get it from Amazon for $24.95.
Tabasco Green Pepper Sauce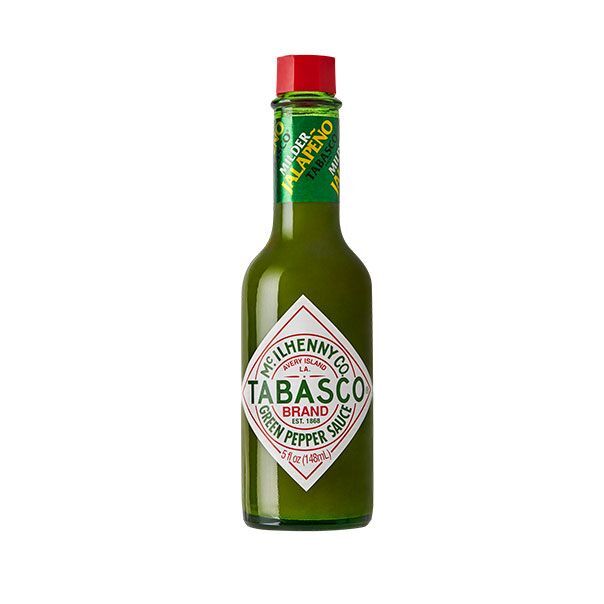 Tabasco
"If I'm not using my own hot sauces, my go-to is Tabasco," said chef Isaac Toups of Toups Meatery in New Orleans. "It's local and there are a ton of varieties now. Best all around if you ask me."
Christopher Arturo, chef-instructor at the Institute of Culinary Education, is also a fan of Tabasco.
"I appreciate how Tabasco continues to barrel-age it, which creates a depth of flavor and intricate flavor profiles," he said. "I like to add hot sauce to eggs, cooked any style."
Theis praised the green pepper variety, noting that he uses it with creamy ingredients in dishes like casseroles and mac and cheese. Tabasco also got an endorsement from Mathis, the dietitian.
"The great thing about this hot sauce is that it contains approximately 35 mg of sodium per serving and no artificial ingredients," she said. "When using this hot sauce, remember that a little bit goes a long way. I like to add just a small amount to my food to get that perfect amount of spice!"
Trader Joe's Zhoug Sauce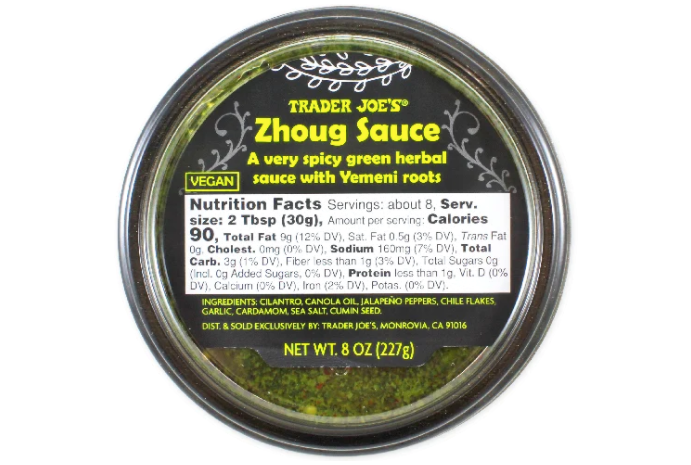 Trader Joe's
"My favorite is always Sriracha, but lately we have been a bit obsessed with the Spicy Zhoug sauce from Trader Joe's," said cookbook author and "The Forest Feast" founder Erin Gleeson.
"Not exactly a hot sauce, but that's what we use for added kick these days with an added herbal zest!" she said.
Get it from Trader Joe's for $2.99.
Melinda's Hot Sauce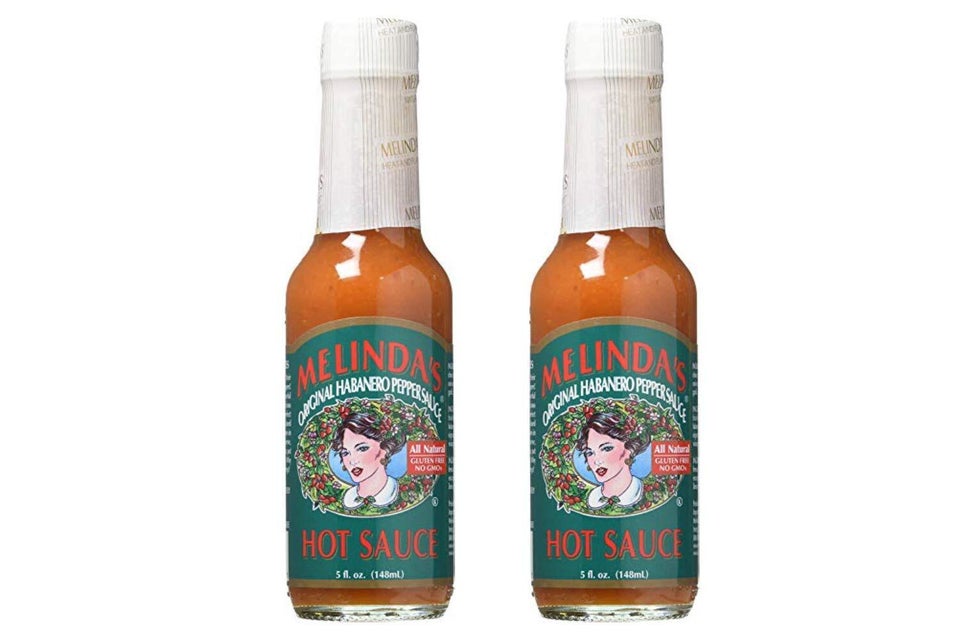 Melinda's
"Melinda's brand [hot sauce] has great heat," Uong said. "Not too vinegary — it's my husband's all-purpose favorite."
Eric Jones, a recipe developer at Dude That Cookz, is also a fan of the brand.
"If you are looking for a bit more heat, Melinda's Ghost Pepper Hot Sauce is where it's at," he said. "I use this sparingly and drizzle it on top of a bowl of red beans and rice, pasta and even fried chicken. I love heat but you must be careful with this one."
Get it from Amazon for $11.38.
Cholula Hot Sauce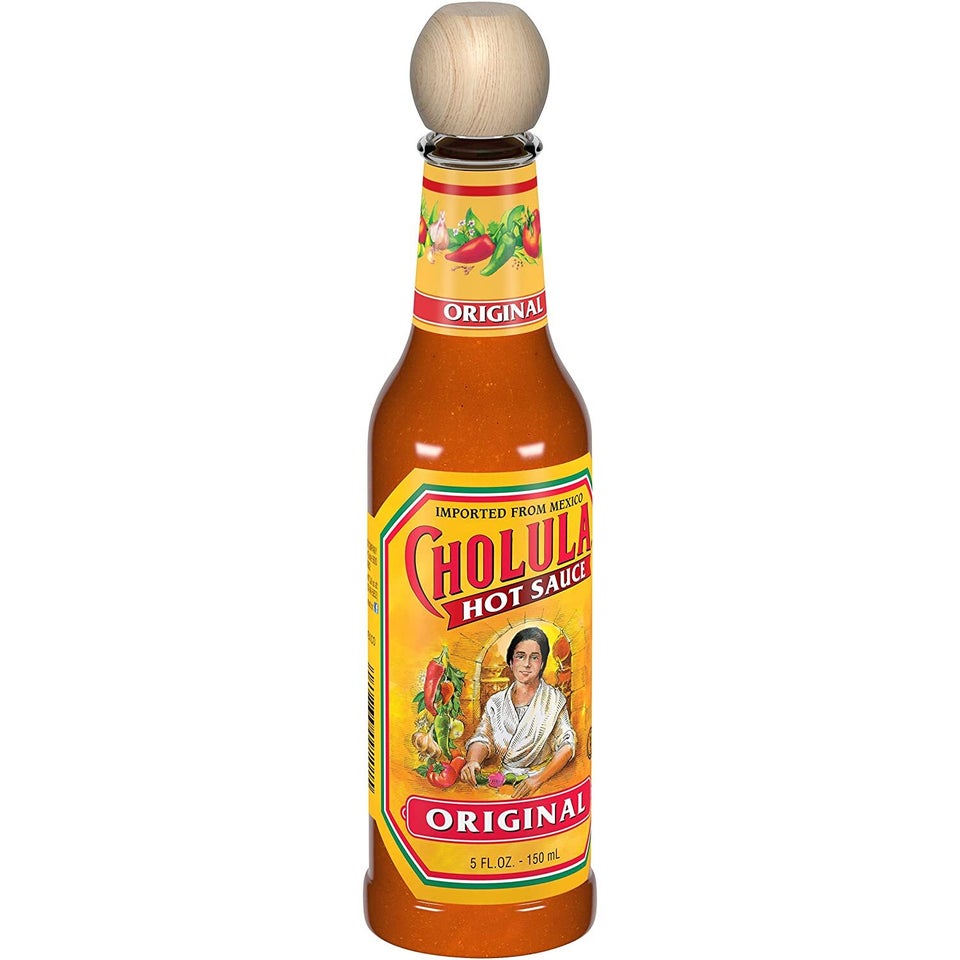 Cholula
"I've tried hot sauces from all around the world of all heat levels and have fun doing it, but I still swear by good ol' Cholula as an affordable, easily accessible hot sauce that everyone loves," said recipe developer Marci Buttars of the food blog Tidbits.
"It packs the perfect amount of heat all while being punchy and flavorful," she added. "So many hot sauces are just 'hot' but lack in flavor. Cholula has perfected this balance."
Meggan Hill said she also uses Cholula as an everyday hot sauce on eggs, with quesadillas or grilled cheese sandwiches, and on tacos, casseroles, baked potatoes and soups.
Texas Pete Original Hot Sauce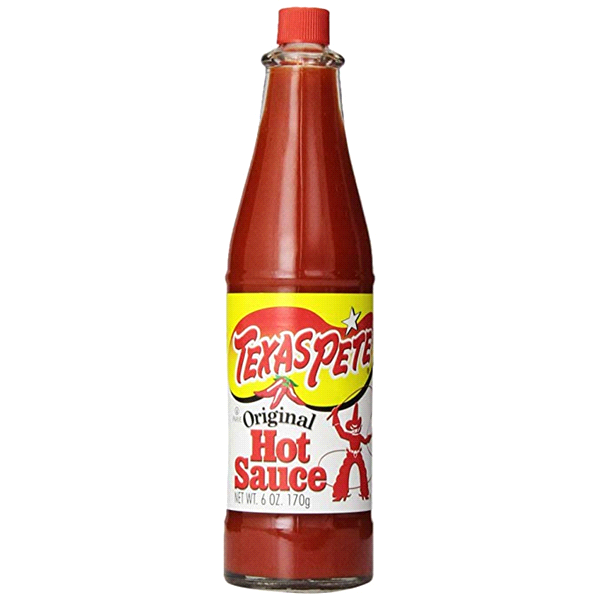 Texas Pete
"Texas Pete is the best pizza hot sauce," said chef Victor King of The Essential in Birmingham, Alabama.
"When adding hot sauce to a dish, you really have to think about the pairings," he said. "I add hot sauces to any dish with a starchy base, especially beans. Hot sauces can transform a dish, but it has to be the right one."
Theis said he also opts for Texas Pete when he's in New York.
Scorpion Gourmet Hot Sauce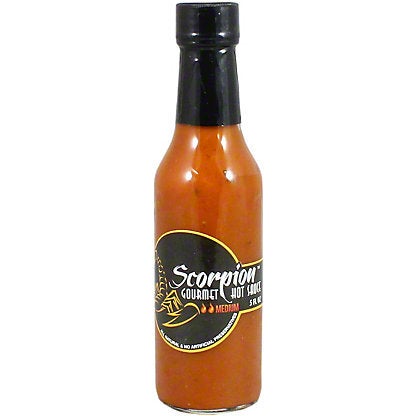 Scorpion Gourmet
"If you are a heat-seeker like me, I recommend Scorpion Gourmet Hot Sauce which uses scotch bonnet peppers," Temple said. "I love this hot sauce because it's got the perfect balance of heat to sweetness."
Get it from Scorpion Gourmet for $5.99.
El Señor Pique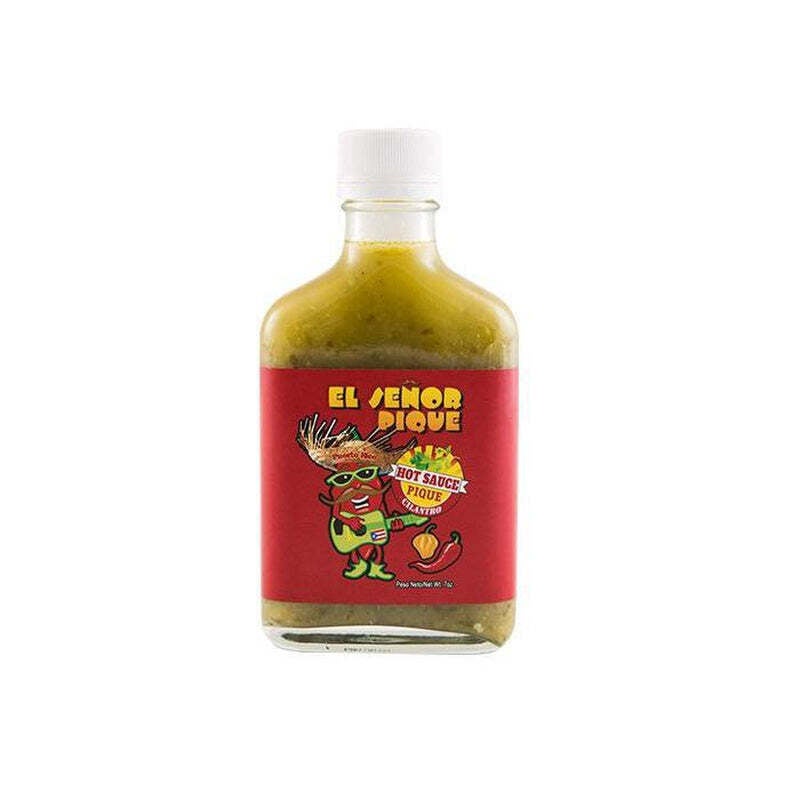 El Señor Pique
"One of my favorites is made in Puerto Rico — El Senor Pique," said Gaurav Anand, chef and owner of Baazi in New York City. "Hot chili peppers, avocado, vinegar, onions, garlic, coriander, spices and oil."
He said he douses the green spicy sauce on his morning eggs, tortillas, chicken "and everything in between."
Get it from El Atico Mercado de Carnes for $9.99.
Chung Jung One Gochujang Korean Chili Sauce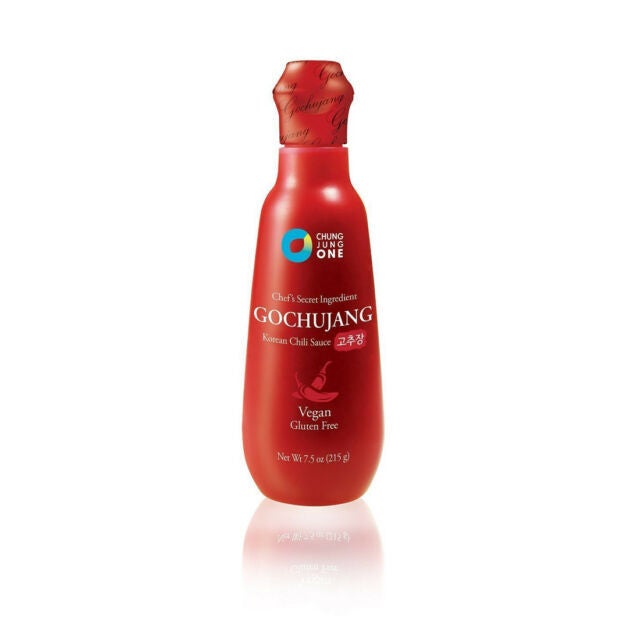 Chung Jung One
"My favorite hot sauce is Chung Jung One Gochujang Korean Chili Sauce," said Soogil Lim, chef and owner of Soogil in New York City. "I love to use it with a little vinegar and sugar with sashimi rice for that sweet and sour flavor."
He also recommended adding hot sauce to bibimbap rice bowls topped with sautéed vegetables, beef or a fried egg, or using it to give a kick to sashimi or crudo.
"Gochujang is a wonderful base for marinades," added Dzung Lewis, a YouTuber and author of "The Honeysuckle Cookbook." "I like to mix it with soy sauce, honey, sesame oil, garlic and rice vinegar. This is a basic sauce that I use to make Korean spicy pork."
Get it from Amazon for $11.93.
Harissa Sauce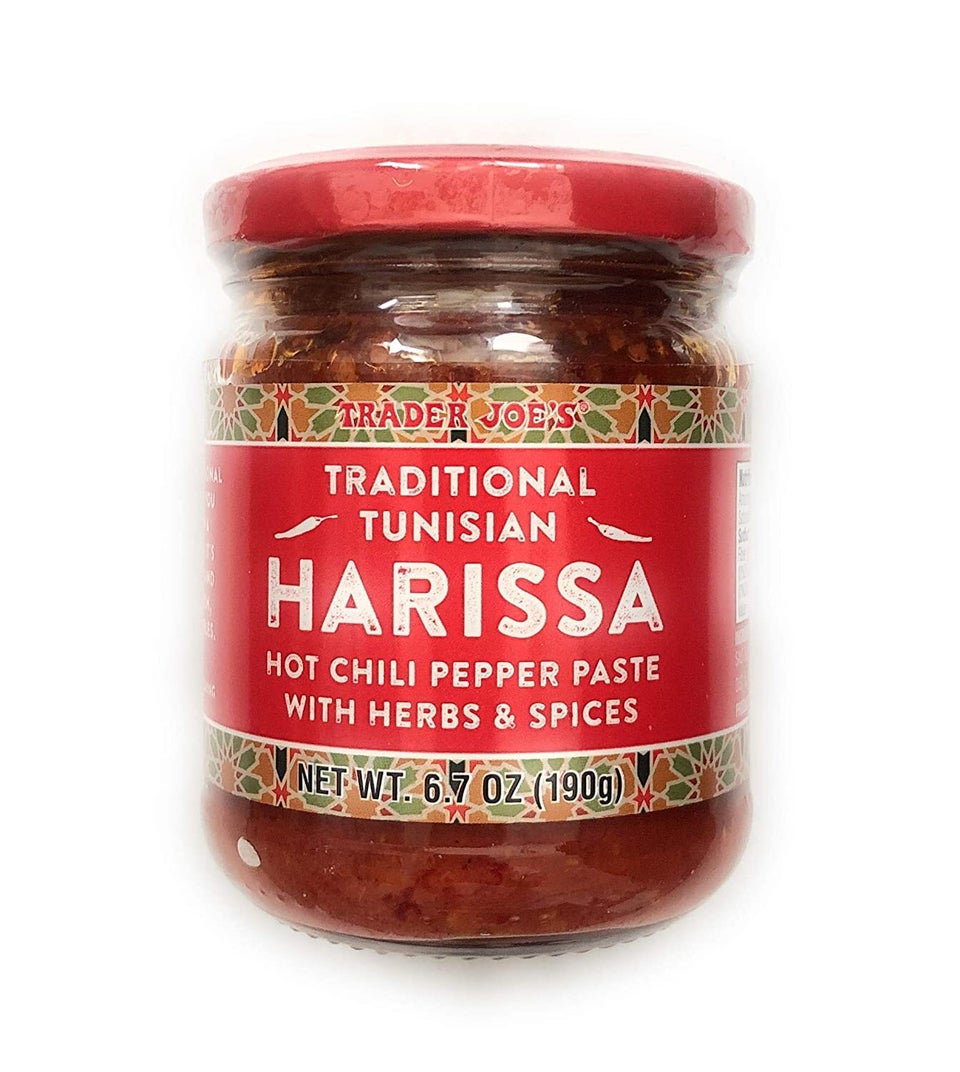 Trader Joe's
"My favorite hot sauce is harissa!" Osinkolu said. "Harissa sauce smells amazing! It is intensely flavorful with a tongue-burning and sweat-breaking kick, yet it remains irresistible. It also has an enjoyable heat that lingers on the tongue."
Her favorite store-bought harissa is from Trader Joe's. If you're a harissa novice, she advises starting with a small amount in your food and adding to taste — or making your own sauce and tempering the heat.
"I recommend using it on chicken wings!" Osinkolu added. "But I also enjoy it on eggs, rice, wraps, and as a dipping sauce for various foods."
Frank's RedHot Original Cayenne Pepper Sauce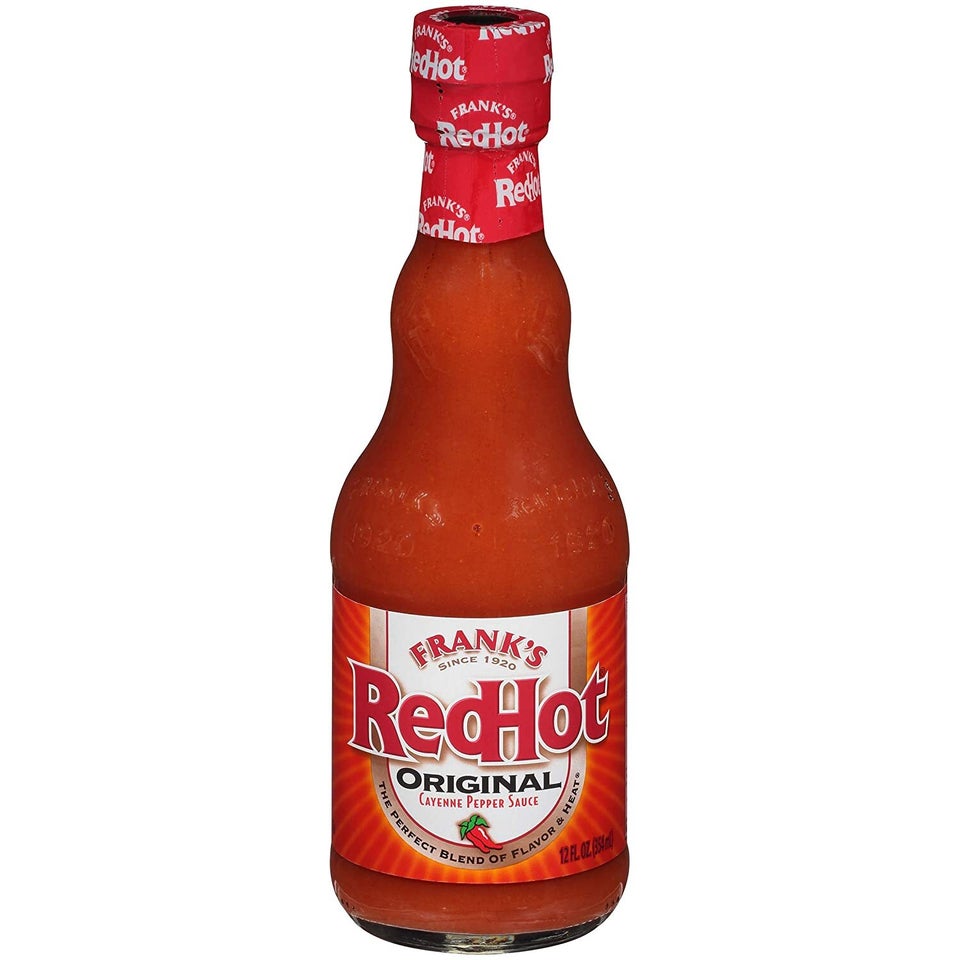 Frank's RedHot
"For prepared food, I like to use Frank's RedHot," said Bradley Wood, head chef and contributor to Adventures of a Nurse. "It's great on eggs!"
Jones also recommended the brand.
"Frank's adds a hint of garlic into the mix and does have a strong kick of vinegar," he said, adding that he uses it to make buffalo chicken dip, chicken tortilla soup, marinades and Cajun and Creole dishes.
Sambal Oelek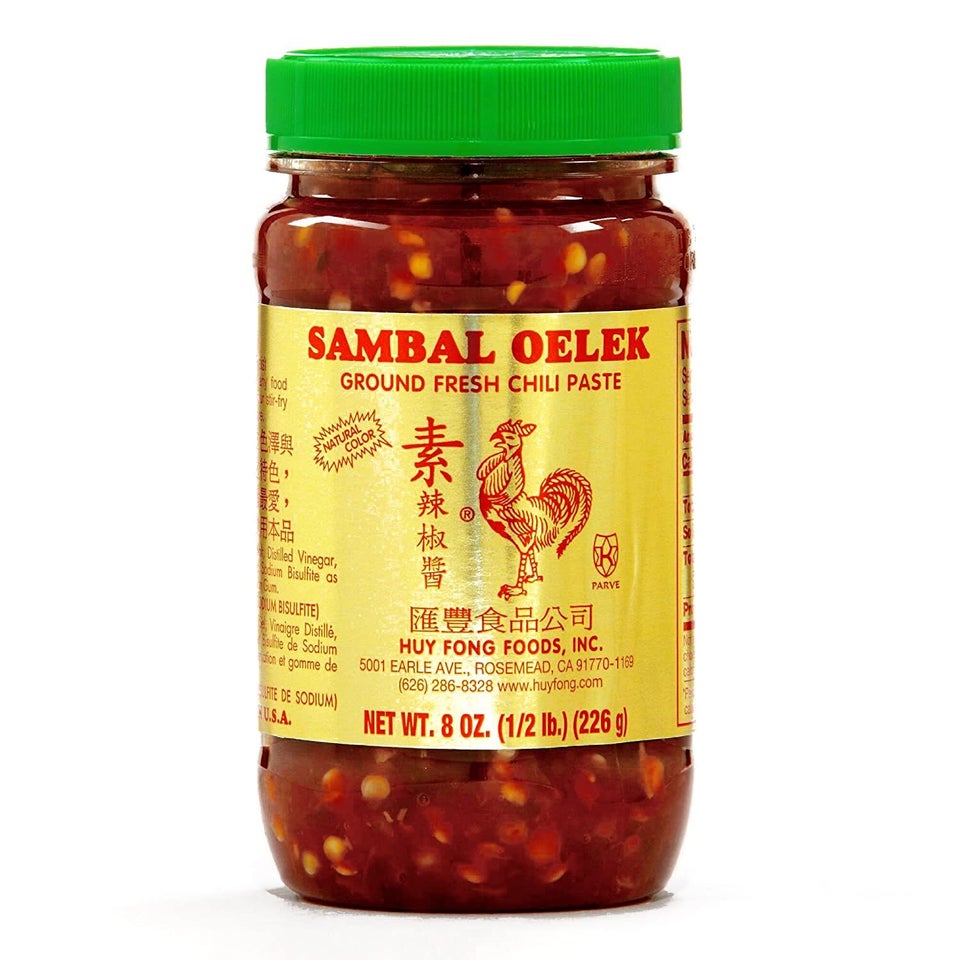 Amazon
"Sambal Oelek is one I incorporate into everything," said Diana Manalang, chef and owner of Little Chef Little Café in Long Island City. "I put it in the rice water or sauté leftover rice with it to add flavor and that spicy boost."
She noted that she likes to incorporate hot sauce or hot "paste" into other sauces to build heat, add it to ramen and soups, or toss wings in it.
Cien Chiles Habanero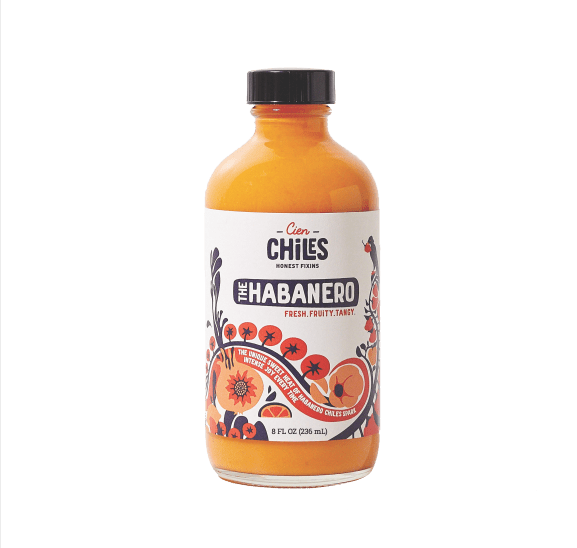 Cien Chiles
"I have found the one, the best, the sauce that replaces all sauces," said cookbook author Julia Nordgren. "It is made by Cien Chiles, a company founded by a native of Mexico and a CIA-trained chef."
Her favorite is the habanero variety, which she uses with tacos, burritos, grilled meats and seared fish.
"It adds an incredible dimension of flavor and spice," Nordgren added. "It is perfect on eggs, too! And if you really want to be amazing, stir some into a butternut squash soup."